FAQ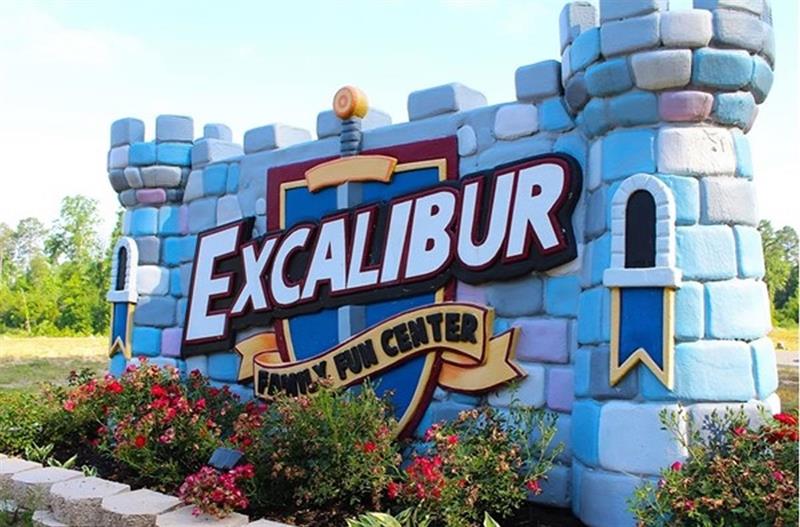 General Questions
Is there an admission fee?

There is no admission fee. To play, simply purchase a Play Card for all the activities.

Are there any age/height requirements for the attractions?

Each attraction has separate requirements. See each attraction on our website menu for any requirements.

I have a church group I would like to bring. Do you offer any discounted rates?

Yes, please see our Group Rate Request under specials at our website.

Am I allowed to bring in outside food and drink?

Unfortunately, outside food and drink are not allowed to be brought into our establishment unless you have booked a party. If you have booked a party, you may bring cake, cookie, cupcakes or pie as your food can safely remain in your party room.

Do you accept checks or credit cards?

We do not accept personal checks, but we do accept Visa, Mastercard, American Express and Discover.

Do your hours differ during the holidays?

Yes, we are closed on Thanksgiving and Christmas but are open year-round. When county schools are closed and during the summer, we have extended hours. You can find our current hours on our Contact page. Please note we open on Mondays only during the summer and when Union County schools are out.
Birthday Parties at Excalibur
How far in advance do I need to book a birthday party?

You can book a day before if you'd like. However, party space is limited and we may be booked up.

Can I have a party in the dining area for just a few of us?

Unfortunately, our seating is limited in the dining area. It is reserved for patrons eating from our concession area. Also, customers in the past have left gifts on the table only to return and find them missing. Book a party to get discounted rates and a room to keep your items behind closed doors.

I want to book a party for my 9-year-old son. Does your Party Package offer a Laser Tag party?

We do not offer a Laser Tag party, per se. However, your group can play Laser Tag together. Just enter the Laser Tag area and let the attendant know that you would all like to play at the same time.

Is there a charge if I invite more than 10 kids?

In the past, we were set up like other family fun centers, but we listened to our customers and made a change. There is no extra charge per attendee. You may invite as many people as you'd like. Be aware of the room limitations, however. The party table seats up to 16 kids comfortably depending on age and size. The room has standing room for other attendees as well. Though we provide you with enough items for 10 party goers, you may purchase additional drinks, tokens, pizza, passes, etc. from your party hostess.

When I booked my party, I paid a non-refundable deposit. Does that deposit apply to the balance of my party?

Yes, the deposit will reduce your total bill by the amount paid.

Does the party hostess cut cake and open presents?

Unfortunately, the hostess does not. We are able to make for a more inexpensive party by allowing a hostess to help more than 1 party at a time.

Can I bring in my own cake for the party I booked?

Yes, because your items will be in your party room, you may bring a cake, cookie, cupcakes or pie to celebrate your party.

Can I decorate the party room?

Yes, you can. Do not use tacks or duct tape. You can use scotch tape to hang things on the walls or windows.