Crusin with Hydraulics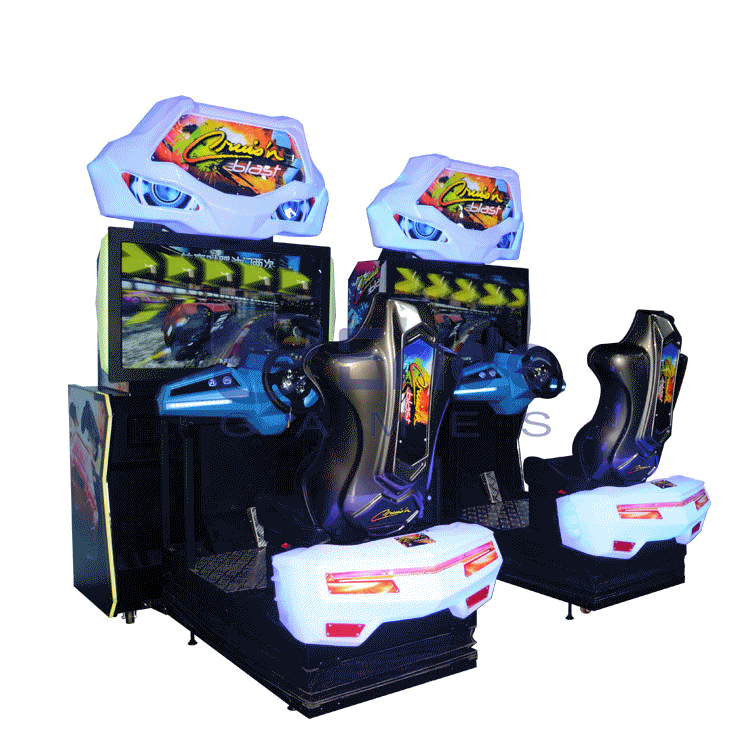 Hydraulic Racing featuring Crusin' Blast
What's hydraulic racing? Take one of the best arcade racing games known, then add hydraulics under the seat and the player will move with the car. Some call this a racing simulator, some call it virtual reality. No headset to drive these fast paced, fast moving machines. Don't worry, there's a "Don't move" button on it if you don't like the hydraulics that will allow those of you who get motion sickness to play without the seat moving.
Race each other
We have 4 of these linked together so up to 4 players can race each other.
Pick your car, then pick your track, it's a different experience each time.
Restrictions
Do not play this game if any of the following pertain to you:
You have adverse reactions to moving objects or flashing lights
You are under the influence of medication or alcholol
Do not ride with hydraulics "ON" if any of the following pertain to you:
Suffer or have suffered from back or neck injury
Abnormal heart condition
Pregnant
Suffer from motion sickness